State of the union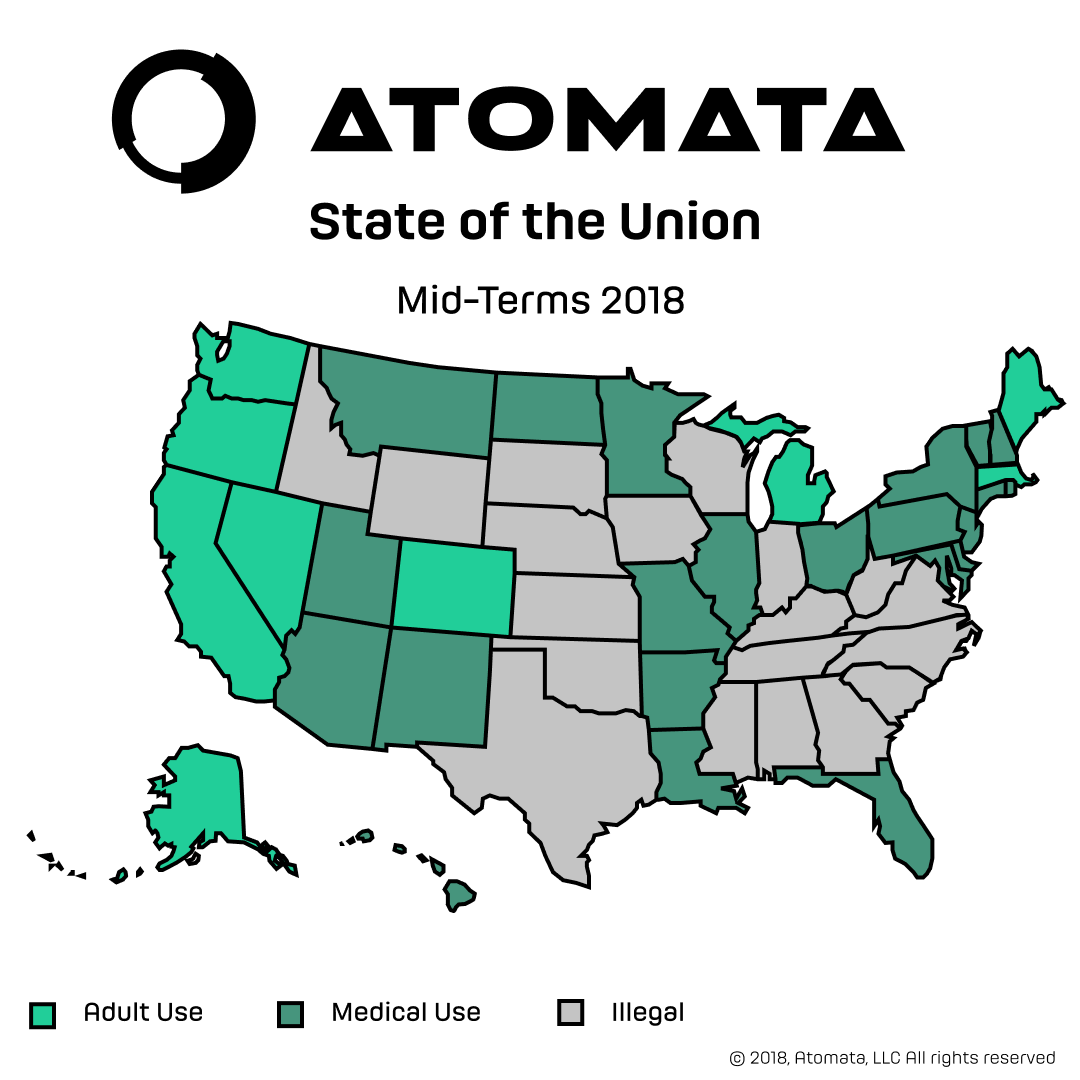 Congratulations to Michigan, Missouri, and Utah!
You've pushed new cannabis legislation this election cycle so here is what you need to know about your laws:
Michigan
Michigan just passed Proposition 1, which means if you are living in the state, cannabis is now legal for adult use. Adults 21 and up can posses 2.5 ounces and cultivate 12 plants.  You are limited to 10 ounces kept in your residence and they must be locked if you have more than 2.5 ounces, so be careful not to pass those limits. Plants cannot be visible, so you will likely need to grow indoors if you want to grow.
Missouri
Missouri passed Amendment 2 with the lowers tax rate of any cannabis legislation to-date at 4%! If you are a patient, you can grow a total of 6 flowering plants in your home. You can not store more than a 60-day supply of dried cannabis so plan accordingly.
Utah
Proposition 2 legalizes medical cannabis for qualifying patients in Utah. Smoking is not legal in the state but using processed cannabis is allowed in the state. You can not own more than 10 grams of THC or 2 ounces of unprocessed flower.